Happy valentines day to you all!
Our 700 Liker competition is well underway and the pictures coming in are so fabulous...well done kiddies :)
I wanted to see if I could spark your little ones imagination with these 2 inspirational ideas that show you all that monsters are wonderful and can shower you with love on this special day too :)
This 1st one is my favourite...I would love it if I received one of these (wink, wink, nudge, nudge, hubby darling).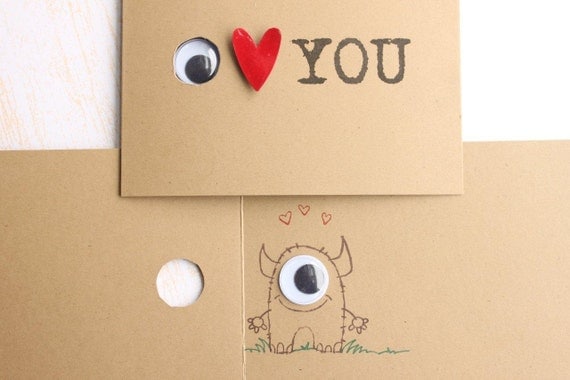 This gorgeous card has been created by Charlene and can be found for purchase (along with many other beautiful monster + love designs) at
http://www.etsy.com/listing/99221069/i-love-you-little-monster-peek-a-boo
This 2nd one is perfect for the kiddies to try (if you follow the link below, it will take you to a great tutorial).
These would make great valentine mail boxes for the kids...or they could just be used to store secret messages inside :)
That's all from me for today :)
Remember to keep those kiddies drawing and send them in...happy valentines day to you all!
<3
Emma